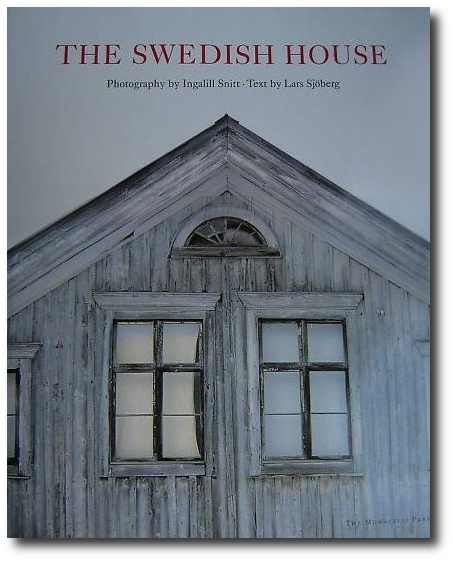 The Swedish Wooden House by Lars Sjoberg and Ingalill Snitt shows magnificent castles, impressive mansions and simple farmhouses. The beauty and decay in all these houses are an important part of our heritage. The Swedish Wooden House journeys through Swedish architectural history and a rich source of inspiration for all who appreciate the beauty of the ancient buildings.
All these pictures were captured by Ingalill Snitt's website. You can buy this book on amazon for under $25-30 dollars, and the same as ebay.
Among the buildings shown are Sörby mansion, with its intact eighteenth-century painted-linen wall coverings; the numerous residences of the De la Gardie family, including Läckö Castle, founded as a bishop's stronghold in the thirteenth century; Gunnebo, a lavish wooden interpretation of an Italian villa built for wealthy merchant John Hall; and several buildings associated with the great Swedish botanist Carl Linnaeus: Råshult, his childhood home; Sveden, the site of his wedding; and Hammarby, his adult home, complete with study, lecture pulpit, and collection cabinet. A celebration of a centuries-old design history as well as a source of design inspiration, The Swedish House captures the special qualities of a unique building practice.
Editorial Review – Reed Business Information (c) 2003
Deserted farmhouses and unpainted wood houses, churches, and historic country estates are the focus of this engaging study of Swedish domestic architecture since the 17th century. Traditional designs, construction techniques, custom fittings, and renovations are examined, with an emphasis on interior decoration, furnishings, and various Continental influences. Examples range from humble rural structures to the renovated S rby mansion, with its painted 18th-century linen wall coverings and tile stove. Residences of the botanist Carl Linnaeus are featured, including his estate of Hammarby, with its study, lecture pulpit, and collection cabinet. Evocative, "certain slant of light" photos exquisitely capture exteriors in every season as well as interior details. An earlier, well-received collaboration by Sjoberg (curator, National Museum, Stockholm) and Snitt is The Swedish Room. Site maps, a bibliography, and an index would have enhanced this publication, but because there is so little in English on traditional Swedish residences, this work is recommended for collections of all levels.-Russell T. Clement, Northwestern Univ. Lib., Evanston, IL
By Lupo Montegrigio (Stockholm, Sweden) This review is from: The Swedish House
The Swedish (original) edition is titled "Swedish wooden houses" which is quite an essential piece of information for a buyer. That's what's linking the humblest farmers hut with a grand manor in this book. The emphasis is on interiors and a few are more than slightly deteriorating into a romantic peeling-paint-and-wallpaper inferno, but mainly it's a fair selection of different types of rooms. Exteriors are also presented and I think there is a good balance. Photograps are excellent as always when Ingalill Snitt provides them.
ByM. Keane (Massachusetts) This review is from: The Swedish House
Sjoberg is the quintessential art historian and his book captures the history and soul of Swedish architecture beautifully. The photos and related text guide you through a brief history of the traditional houses and building styles found in Sweden. By looking thoughtfully at the photos, you'll get a clear view of how these houses are constructed and why they are still standing today after years of abandonment and neglect. If you ever visit Sweden (and go beyond Skansen in Stockholm), you'll see these "silent houses" throughout the countryside. Sjoberg brings them back to life with his deep understanding of their history and relevance to the 21st Century.
By PK (Minneapolis) Review is from: The Swedish House (Hardcover)
I'd hoped for more "Swedish" and "House." The compositions of aged paint and abandoned objects in natural light are beautiful, but not necessarily "Swedish." It's mostly rooms. With some shots of fenestration, it contains only about 20 large photos showing the exterior of a whole "house."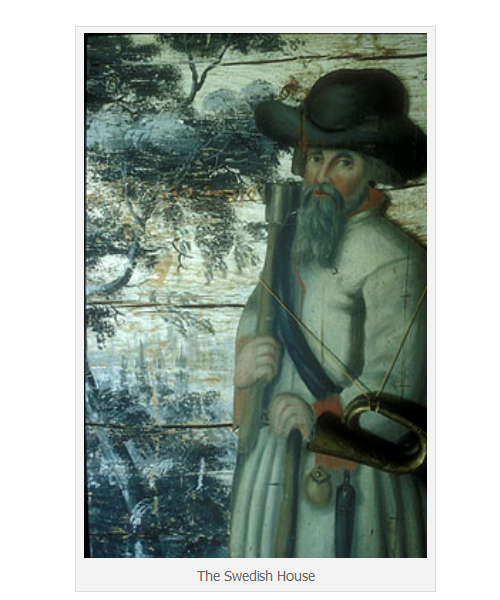 Save
Save