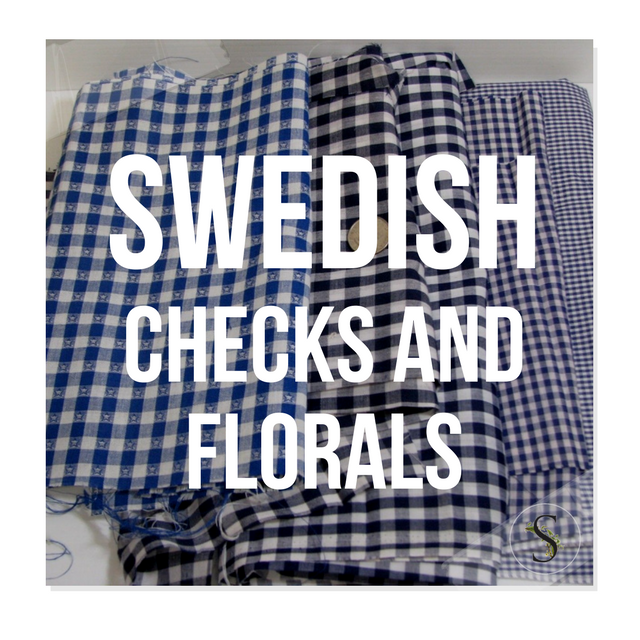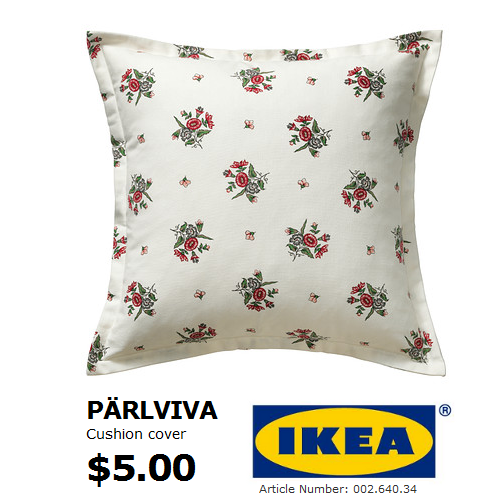 PÄRLVIVA Cushion Cover From Ikea
One of the easiest ways to decorate in the flavor of the Swedish style is through the use of fabrics.
My husband and I took a trip up to Canada a few weeks ago, and I had the chance to visit one of my favorite stores, Ikea. We got to Ikea around 7pm, so we didn't have a lot of time to shop before the store closed up. I missed a few items on my list, but thankfully, most of their new and old collections are available on ebay.
In my early 20's I had the chance to work at Ikea as a short term job though the summer, and I loved it. When I go to Ikea, I tend to look for the classic accessories that would fit into a home designed around the antique styles. Their linens, wood mirrors, bowls, glass accessories, and throw rugs are the best products at Ikea.
Their drapery, bedsheets, comforters, and pillows are always great buys. They have wonderful selection of pillow covers from year to year, which allow you to exchange out patterns in your home without having to sew, cut and assemble it yourself.
Adding florals in your home is one way to bring the garden inside. Ikea often keeps their florals and stripe fabric from year to year, giving you a really classic pattern to work with for your Swedish inspired interior. They also have a friendly mix of new updated modern looks that fit into the Swedish styled looks as well.
Quick Updates For The Summer
Change Up Your Bedroom
If you are looking to update your bedroom for the summer, buy a duvet set. If you can handle a sewing machine, buy a second set of the same pattern and add make slipcovers for your chairs or lamp shades. You could have a summer and winter look for your bedroom without spending a ton of money.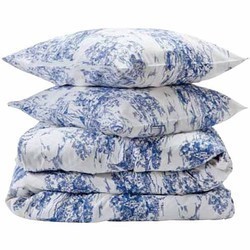 In the book "In Bringing It Home – Sweden" Author Cheryl MacLachlan gives us some really easy tips for pulling together the Swedish look in your bedroom.
– She says that the classic Swedish fabrics belong to three families: Stripes, Checks and Motifs inspired by nature. You cannot go wrong with any of these three choices.
– In the finest homes, the bedrooms were fitted with hand carved poster beds or gracious carved bed-crowns. Consider buying a canopy bed, or replicate the look by hanging drapery from the ceiling using rod holders made for the ceiling.
– If you prefer the 17th and 18th century romantic bed looks, consider making your own bed crown out of wood, upholstering it, and attaching it to the wall. Match your bed linens to the fabric draperies hung from the crown to create a dramatic look for your bedroom.
– Swedish beds were distinguished by the treatment of the wood frame. The bed frames were usually carved and painted in a pale gray, or an "English red" the name for a reddish brown color.
– Select bed linens in pale shades of soft sky blues, pale yellows and grays.
-If you have an antique wood bed, consider sanding it down to it's raw pine state. Raw pine wood is beautiful without paint.
Update Your Living Room
-A very easy way to update your living room for the spring and summer season is to purchase throw pillows. Ikea has throw pillow covers for as little as 7 dollars.
– Exchange out the heavier blankets used in the winter for lighter throws. Go for color, and pattern on your sofa.
– Don't be afraid of colors such as pink and light blue. Pink can be pretty on a chair, or consider a print on the wall in the color tones of pink and green. Botanical prints featuring flowers can be a nice way of updating your walls in the summer. Go for a pretty pink slipcover, or bed linens.
– A nice floral centerpiece can be really captivating for the summer. I am always surprised at the quality of the florals at Michael's crafts. Go for a large floral mix, in the colors you dream about, and build your room around it.
– Pick up a set of summer dinner plates. Adding some color to your table can really lift the spirit.
– Go flea market shopping and pick up something really bright for your interior. Consider painting a side table, or a wood accessory. A pop of color can go a long way. Go for something that really is fun, and exciting!
" Bringing It Home – Sweden" Author Cheryl MacLachlan
In Bringing It Home – Sweden, Cheryl MacLachlan
Another look at this room from Cheryl's book…..
NYPONROS – Queen Size Duvet Set $39 at Ikea
Swedish Checks For The Summer Found on housetohome.co.uk
Large Scale Checked Fabric- BERTA RUTA From Ikea

Finding heavy weight blue and white fabric for upholstery can be difficult. After shopping at some of the largest fabric stores, I have found Ikea to have some of the best heavy weight fabrics at reasonable price points.
After ordering several check prints on ebay and amazon, I found the number one problem, is the size of the box print to be very small, or 2, the fabric is so paper thin, that it would be difficult to upholster with. Ikea's fabric section is limited, I find their fabrics are heavier, and cost less than most fabric stores. I have used the Berta Ruta pattern in my home for my upholstered pieces. Use some of their lighter fabrics for making slipcovers.
Find Berta Ruta in Red, Navy, Black and Beige – At Ikea