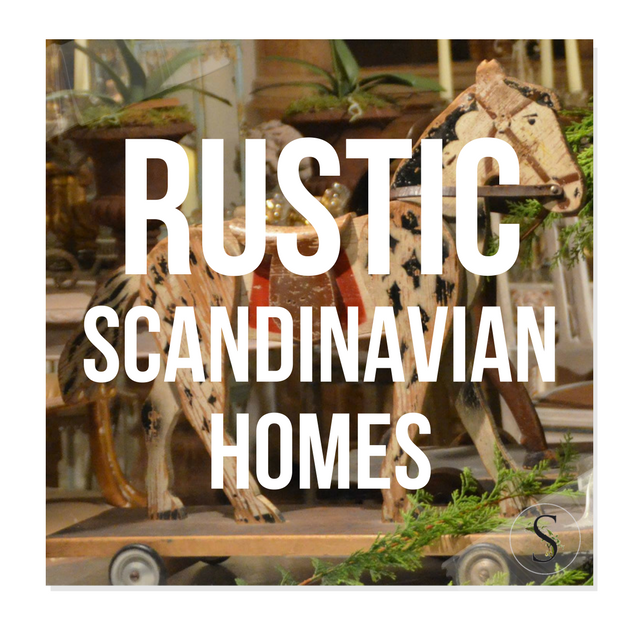 Inspiring Interiors Blog posted some terrific pictures of a barn styled home with a Scandinavian styled interior. If you are looking for a country styled look, consider how this home is set up.
Start With A Gray Palette
Starting out with gray through out your house can be a really simple way to decorate the rest of your home.  To make it interesting, choose several shades of gray which you can work through your home.
For my own home, I decided that lighter colors worked well in larger rooms, while the more saturated shades could punch things up in the closets, the bathrooms, and smaller rooms.
Using gray through out your home allows your home to flow nicer than having one bright bold color in each room of the house.  Later if you want to add color, simply attach a chair rail, and paint the upper half of the wall.  You can add depth with accessories and wall art.
Work With Muted Shades For Country Styles
The wood walls in this home look very primitive with a gray wash. Some walls are left natural while others are painted.  In one of the rooms, dried floral wreaths add a rustic touch to the walls.  Here is an example of a captivating look that is inexpensive.
Helichrysum Strawflowers are one of my favorite florals.  Pick flowers for drying when they are open, but not fully mature.  Hang the stems upside down in a cool-well ventilated spot to dry.  Avoid over-watering during the growing season, and these florals will look spectacular dried in a vase or a floral wreath.
Incorporate Red And Rust…….
Red is a classic country color that is commonly seen in the countryside of Sweden. Barns and countryside homes are painted rich reds, making it a very classic color to work with.  Painting a chest of drawers or an accent chair in Falu red can really bring out the country side of Scandinavian decorating.  Pair together rusty metal urns, and accessories like natural straw, hay, wicker, baskets for that country feel.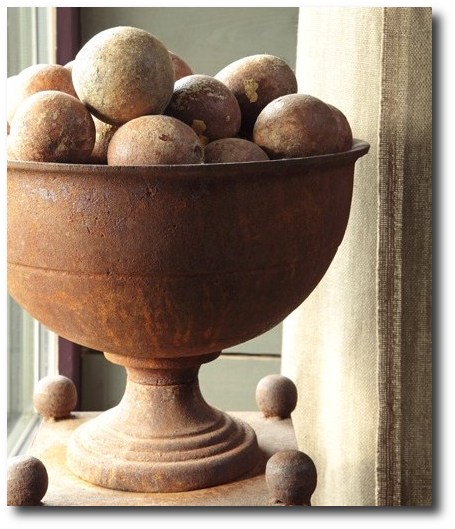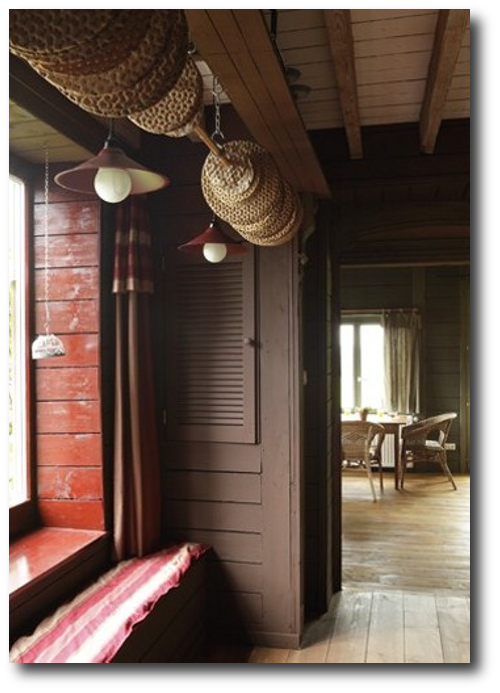 The house below was originally an eighteenth century barn which was converted into a guest house.   This lovely barn is located in the village of Saint-Hilaire-sur-Helpe, in France, and pairs together both the Swedish and French rustic styles.
Photography by Corinne Schanté-Angel, All images from here.
Early 19th Century Female Portrait –Maison Maison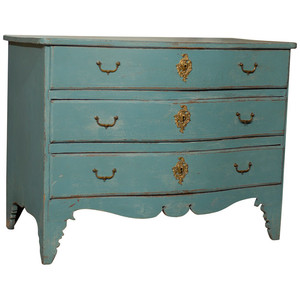 Swedish Rococo Chest-A. Tyner Antiques