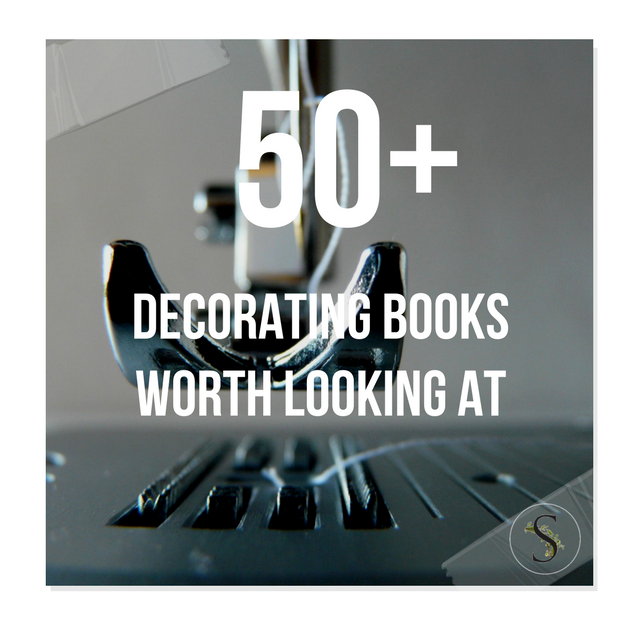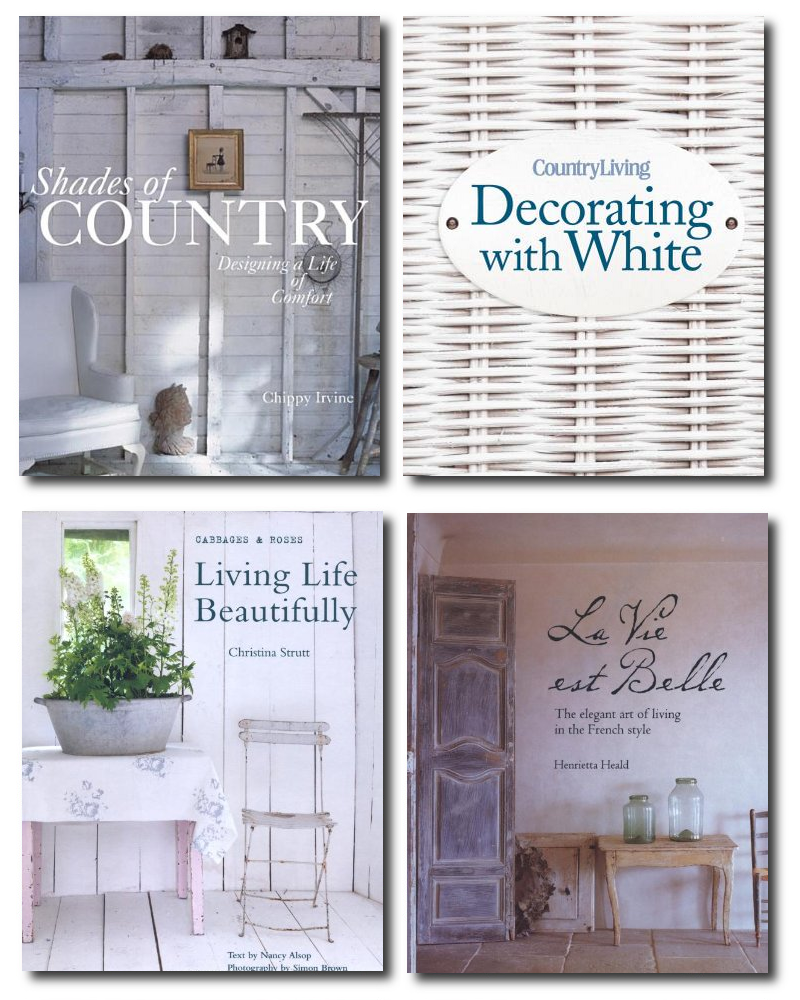 1. Shades of Country: Designing a Life of Comfort – From $3.99 Amazon
"Shades of Country," written by "Chippy Irvine," masterfully presents some of America's most beautiful, charming and fascinating country houses. It is profusely illustrated with a wealth of examples of actual American homes, some of them are derived from European country styles, but most are what we think of as typically American – east coast farmhouses, Shaker simplicity, Montana ranch and rustic Adirondack cabin. This book covers a lot of decorating territory. A few pictures of each, as well as others styles like Ranch, or French. If you are having trouble deciding on a style, this book might help you.
2. Country Living Decorating with White- From $14 Amazon
Country Living Decorating with White showcases a beautiful new vision of how to use this classic hue. Explaining the art of choosing the right shade of white and blending it with other colors and objects. Close to 150 color photographs fill this volume with captions describing successful design features and giving decorating tips. The classic motifs of white with blue or black are given primary focus, although every room of the house is shown with various color accents.
"I have wanted to change back to all white but needed ideas to avoid a completely "washed out" look. Varied surfaces, tones of paint color, accents, etc. are among suggestions that work well with white and offer many great ideas."
3. Living Life Beautifully $14 On Amazon
Christina Strutt Living Life Beautifully tells the story of how Christina founded legendary fabric company Cabbages & Roses and grew it into a lifestyle brand. Christina talks about her inspirations and influences, and how she works these into her products. Christina gives the reader a look behind her home where she designs her fabrics, experiments with her new wallpapers, and gathers all her favorite antiques.
4. La Vie Est Belle: The Elegant Art of Living in the French Style – $18 On Amazon
The book is arranged by region and offers a privileged glimpse inside dozens of French homes, from chateaux to farmhouses, as well as the regions in which they are set. Interior colors are more simple and muted that what we use here in our American country homes