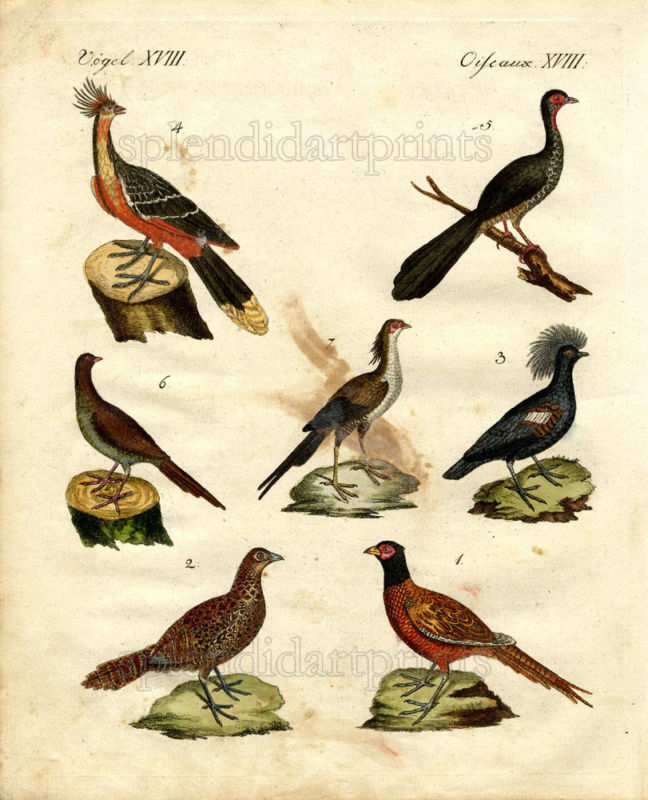 Splendid Art Prints specializes in natural history and botanical prints.
Suzanne Rheinstein decorated her dining room with antique prints which gave her home an 18th century feel.
The Prints Collector offers numerous antique maps and prints, mostly pré 1800. We are professional antique print dealers and guarantee our items to be authentic. Categories are: maps, topographical, natural history, medical, botanical, religious, mythology, portraits, costumes and greek-roman prints.
A Gift Shop Sells Gold Leaf Frames in Lots making them quite affordable than buying them individually.
Art in Nature brings together a superb selection of plants from all over the world in illustrations dating from the late eighteenth to the early twentieth centuries. These beautiful hand-colored plates, executed by such talented botanical artists as Sydenham Edwards, Walter Fitch and James Sowerby are taken from Curtis's Botanical Magazine, which is now The Kew Magazine. This publication holds a unique position among journals for the influence it has had on gardening, and has become renowned for its long history and the scientific accuracy of its illustrations.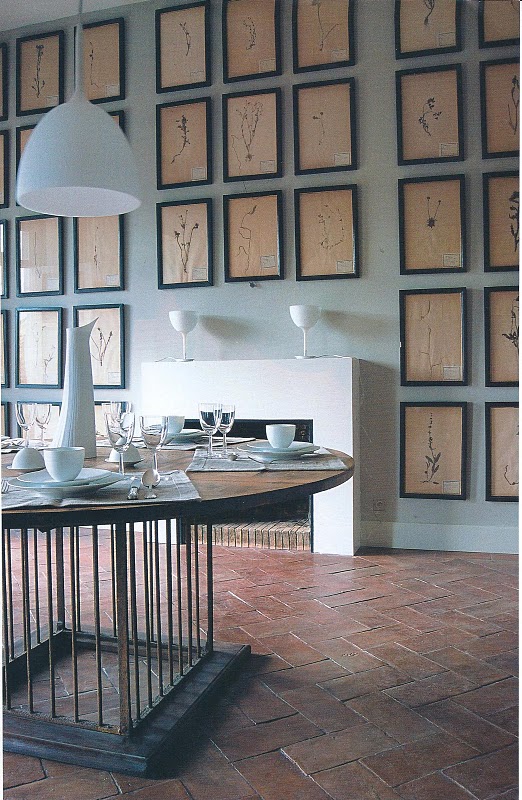 Swedish Decorating Ideas- 18th Century Botanical Prints From Greige Design Blog
R. Hardy – Maria Sibylla Merian and the Secrets of Metamorphosis  "You may have seen the artwork of Maria Sibylla Merian, as it is a staple for pretty but accurate pictures of butterflies, caterpillars, moths, and flowers, and can be found on china or stationery. She was more than a painter or engraver, though. Her life was unique. She had artistic talent, but she was also a keen scientific observer, who advanced the study of insects immeasurably. She was a teenaged bride who left her husband who divorced her, and she had to care for their two children. She was so enthralled with the study of moths and butterflies that at age 52 she traveled to a mysterious and largely unknown land to see more of them, and to bring back pictures and scientific descriptions of their behavior. And she did this more than three centuries ago. _Chrysalis: Maria Sibylla Merian and the Secrets of Metamorphosis_ (Harcourt) by Kim Todd is a thoughtful examination of what we can know about Merian's life from the few personal documents that remain about her, and a proper reevaluation of her place in the world's scientific effort. It also is a fine resource about the biological controversies that were brewing in the seventeenth century, controversies that had to be settled in order for a basic understanding of insect life to take hold."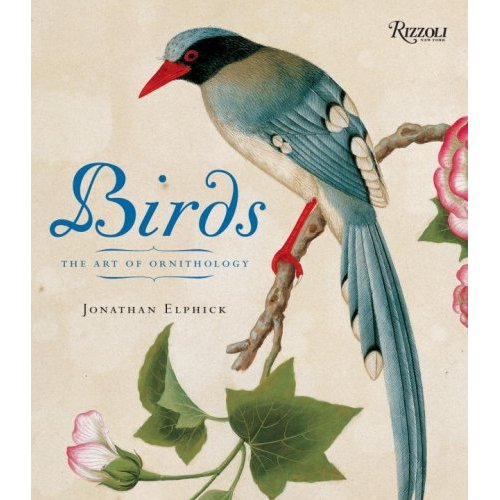 Birds: The Art of Ornithology Original Version
Birds: The Art of Ornithology– Mini Edition
This breathtaking collection of important and beautiful ornithological art from London's Natural History Museum traces its development from the Renaissance through the scientific approach favored in the Age of Exploration. Included are brilliantly reproduced artworks by the world's great naturalists and scientists such as Audubon and Humboldt, along with the legion of Victorian explorers who catalogued the world's avifauna before photography finally prevailed as the primary means of recording the natural world. The lively and informative text tells how ornithological art grew out of the naturalistic tradition of European painting to become a genre of its own where the artist's focus on aesthetics was married to the scientist's need for precision and detail. Weaving together science, art history, biography, and travel, it paints a wondrous picture of a bygone world of artist-scientists, exotic birds, and faraway lands, making it truly the perfect gift for anyone who loves vintage prints and drawings or has an interest in nature or birding.
Charles M. Marsteller – "The original, full sized version of this book, while more expensive, is well worth the additional money as this is a stunningly beautiful book on ornithological illustration throughout the ages. It was the smaller version–which I first bought–prompted me to go out and buy the full-sized edition. That said, the smaller version does make a nice gift item as Elphick assembled a fine work–whatever the size!"
Mary Kate "I do a lot of needlework and prefer realism. Birds: The Art of Ornithology This book is full of the most gorgeous paintings of birds I have ever seen, and is small and compact which is a plus. Just plain wonderful to look through to be reminded of the glories God has created for us one this earth."