Gustavian Interiors From Michael Perlmutter Photography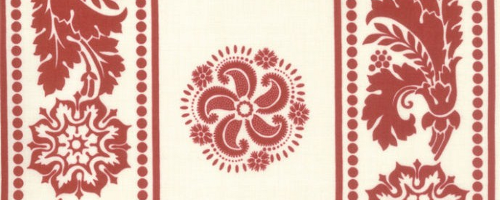 Consider Alaska Quilting Adventures on ebay
for your next sewing project. They have a number of absolutely stunning fabrics with patterns which would work in a Swedish decorated home. They offer competitive prices and personalized customer service. They also offer a FREE gift for orders over $50. Shipping discounts on orders over $100. They specialize in quilting fabrics which are often lightweight, than heavier fabrics used for upholstery. If you find a fabric which is meant for quilting, consider also purchasing
Decor Bond 809
for 6.75 a yard. which is an iron on backing which can be ironed on to light weight fabrics to give them a bit of a heavier feel.
Pellon sells the 809 medium weight backing which has the fusible backing.
Simply place the shiny side of the Decor Bond to the wrong side of the fabric. For larger pieces of fabric, start at the middle of the fabric and work your way to the outside edges. Fusible interfacing allows you to use ligher weight fabrics for what ever project you have in mind.