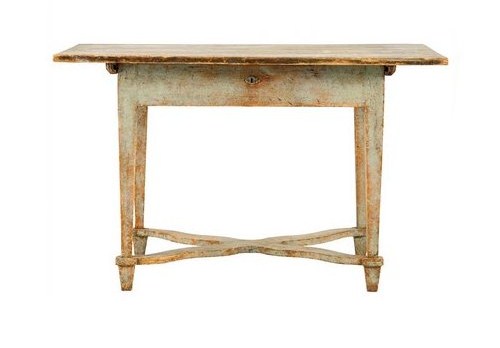 Tapered leg tables have always been a signature Gustavian style. 
Swedish Furniture Gustavian Vintage Blog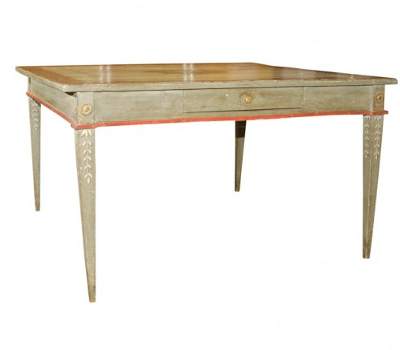 Gustavian Swedish Furniture Exceptional Polychrome Table Seller Fleur
This classic, Swedish inspired Gustavian console is sleek enough for any wall. Place it behind your sofa or along a hallway wall. It's a perfect furniture piece. Shown in 'Gustavian Grey' finish. Size: 30″ H x 59″ W x 16″ D.
Swedish Furniture Featured on Trouvais Blog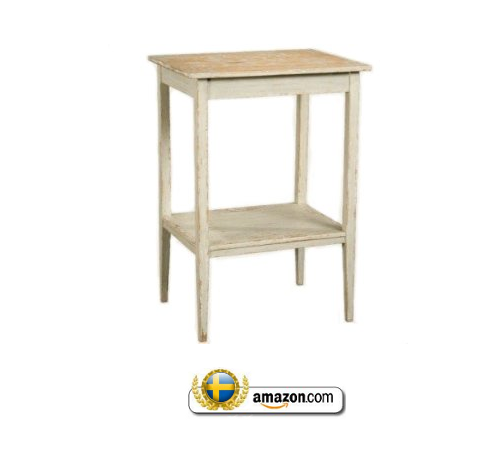 This classic, Swedish inspired Gustavian side table will fit in just about any room. With a large shelf to store books, magazines, or any other decorative item, it's a perfect furniture piece. Shown in 'Seafoam' finish. This table sells for $787 Size: 29 1/2″ H x 20 1/2″ W x 16 1/2″ D.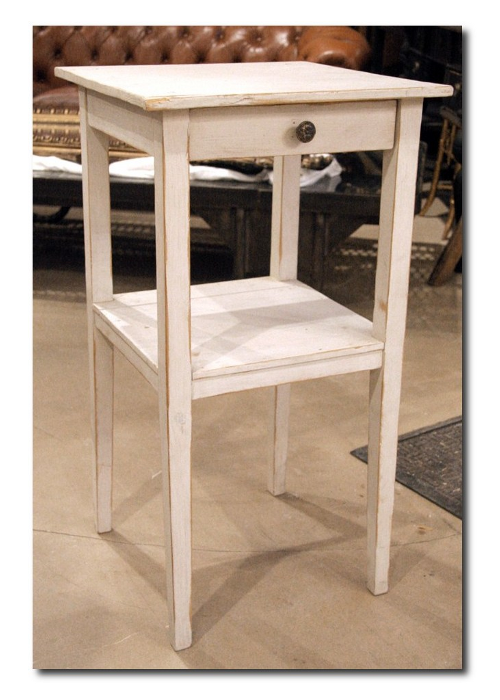 Melissa Edelman Antiques had listed a distressed antique Gustavian Swedish night stand that had a shelf and drawer that had beautiful streamlined features.  They also had a coordinating Swedish table which featured a cabinet.  The table as you can see has a distressed off white painted finish with distressing along the legs.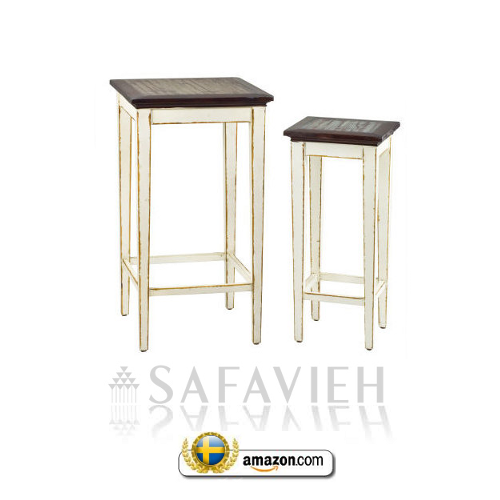 Safavieh sells a lovely set of nesting tables that have a distinct Swedish design. The dimensions are 35″ H x 20″ D x 20″ W. Safavieh sells this set for $179  Pair them together, or seperate them in different rooms.  The top of these tables can always be painted to match the painted frame.
Cohasset Colonials produces a shaker table of the stylings found in the American Federal period (1790-1820).  
The tapered legs give a Swedish feel even though this is an American styled table.  The delicately molded rim keeps objects from rolling off the top. Mortise-and-tenon joinery, with dovetailed drawer. Clear cherry, with drawer interior of pine.
Shown in Oil Finish. Height is 26″. Top measures 16″ x 16″.  This table sells for $400.  This table has so much potential.  Change out the hardware to a Louis XVI drop pull, or fill in the holes, and paint the frame and add a pair of round Louis XVI pulls.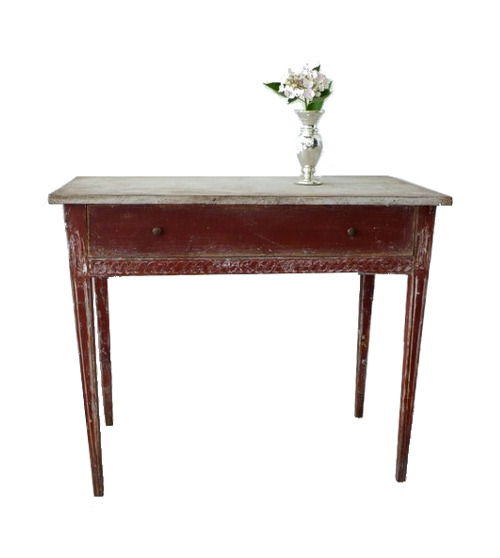 Swedish Gustavian Furniture From Gustavian Vintage Blog