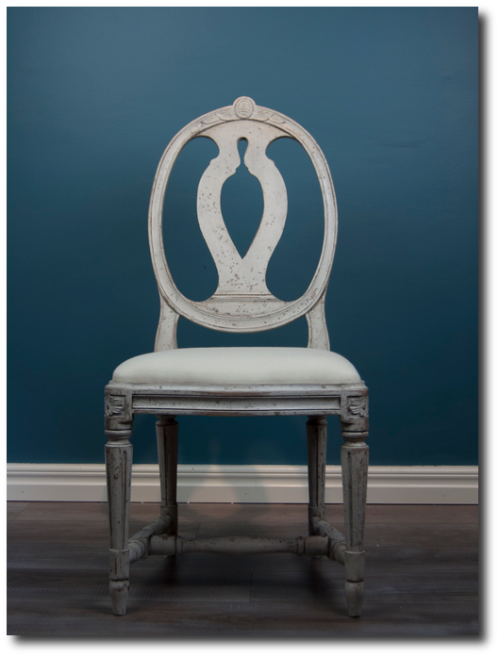 D.Lars Son Interior & Antikkandel is based in Helsingborg, Sweden. D.LAR5SON deals in antique Swedish furniture ranging from 18th to late 19th century. They specialize in high quality period painted Gustavian furniture and Swedish country decor. Working with great international shipping companies, it is now possible to feel confident shopping from around the world as they offer very competitive fright solutions to the USA and the rest of the world.
D.Lars Son Interior & Antikkandel also offers the E.A. ROOS chair collection. Each piece is hand crafted with the guarantee of the best craftsmanship in the country. All the chairs are manufactured in Scandinavia by craftsmen who continue to preserve the tradition of Scandinavian furniture making. Each piece is individually made, using old fashioned techniques. You can now buy a great looking chair that looks like a genuine antique.
A Late 18th century Gustavian two piece chest of drawers on stand, later painted.