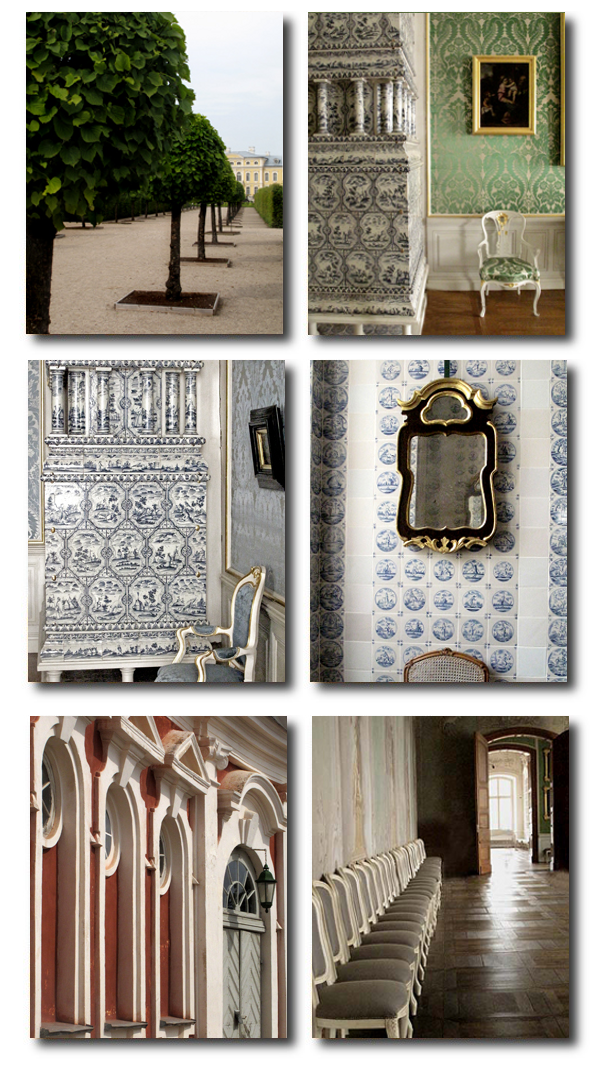 This week we're visiting Rundale Palace in Latvia, newly restored to former glory. I can't wait to go there.
This summer, New York-based photographer Christopher Flach discovered this world-heritage Latvian palace, Rundale. I had been aware of this baroque treasure, and knew it was undergoing major restoration. Chris was there just at the right moment.
Rundale, built between 1736 and 1740, is important because it paints a vivid portrait of the period from 1730 to around 1812. Rundale graphically embodies the world of an international coterie of eighteenth-century architects and craftsmen who traveled from one job-site to the next in Europe. These talents worked on palaces and museums for the Russian and Swedish and Latvian kings and czars and queens and empresses and nobles in the late eighteenth century.
Rundale Palace is one of the most outstanding monuments of Baroque and Rococo art in the Baltic region.
Read more at the thestylesaloniste.com