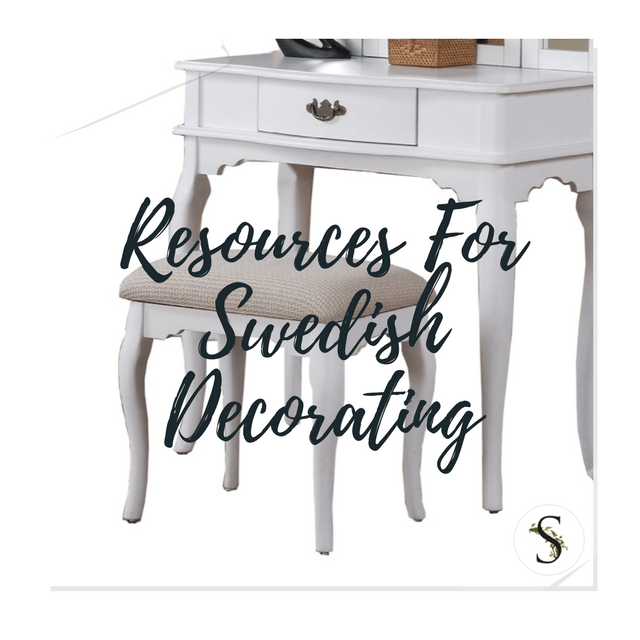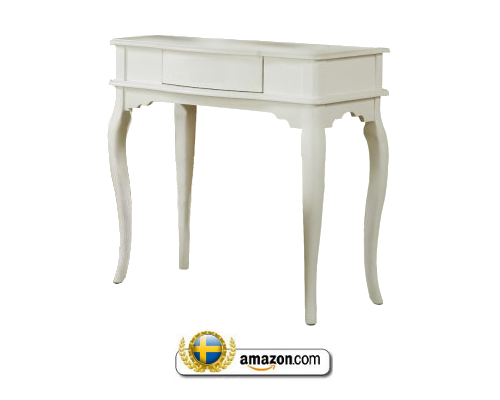 Amazon sells a terrific table set that is labeled as the "Jaden" vanity set. The set has such a wonderful design that doesn't make it only functional as a vanity. The desk itself has beautiful features that can double as furniture anywhere in the home. Consider it as an entry way table, or an accent piece in the living room. Get two sets for around $350 and use them under a pair of windows in the room, and use the pair of benches at the end of your bed.
The mirror comes off which allows you to pair it with a gilt wall mirror, for the use of a vanity, or a painting or a relief that could be hung on the wall with the table. The bench is quite attractive and could be paired with a living room chair, or a bedroom chair that needs a stool for your feet. This set is quite lovely, and is priced at $178. with free shipping.
The Bobkona Jaden Collection Vanity Set comes with the vanity table, one bench and a mirror.
I altered the picture to show how this desk could look terrific with Louis XVI pulls and possibly some ormolu for the legs.
Consider painting the entire desk a matte gray and the area under the table top a shade lighter than the paint color shade you decide upon. Add two Louis XVI pulls to the drawer, and a Swedish styled keyholes.
Dress up the stool with some ormolu to make this set appear more luxurious Paint it gray and distress it for a classic Swedish look. Not bad for $178!)
Other Additional Sets :
-Purchase the Bobkona set in Cherry , and paint it gray, blue or red and heavily distress the paint finish showing the wood underneath. $135
-The same set in Black $160- Heavily distress the finish showing more of an aged look
–Great looking Padded Vanity Footstool $17
-Bobkona St. Croix Collection Vanity Set with Stool, White $221
-Bobkona St. Croix Collection Vanity Set with Stool, Walnut $304